Maximalist results
Our 3-step routine is easy to use, leaving time to do more than stand at your bathroom sink. By packing each product formula with all the essential nutrients and hydration you need – and leaving everything else out – you can carry on with clean skin and a clean conscience.
Three Easy Steps
STEP 1 - CLEAN

Massage 4 pumps of Face Cleansing Oil onto dry skin. No need for makeup remover or any other cleansers. This does it all.


Soak the linen face cloth in warm water and gently wipe the oil off your skin.

STEP 2 - HYDRATE

Spray mist either directly onto your clean skin.

Skin needs moisture to absorb face oil, and Hydrating Face Mist does just that!

STEP 3 - TREAT

Apply 2-6 drops of Face Oil into your palm. Mix with the mist in your palm or apply to your already misted face.


Which Face Oil? Find your fit by trying them both.
Professional pointers
Be careful to not stain delicate fabrics when applying face oil onto your neck and chest. It is pure oil after all.
If you apply too much face oil, softly press a paper towel or face cloth onto your face to soak up any excess.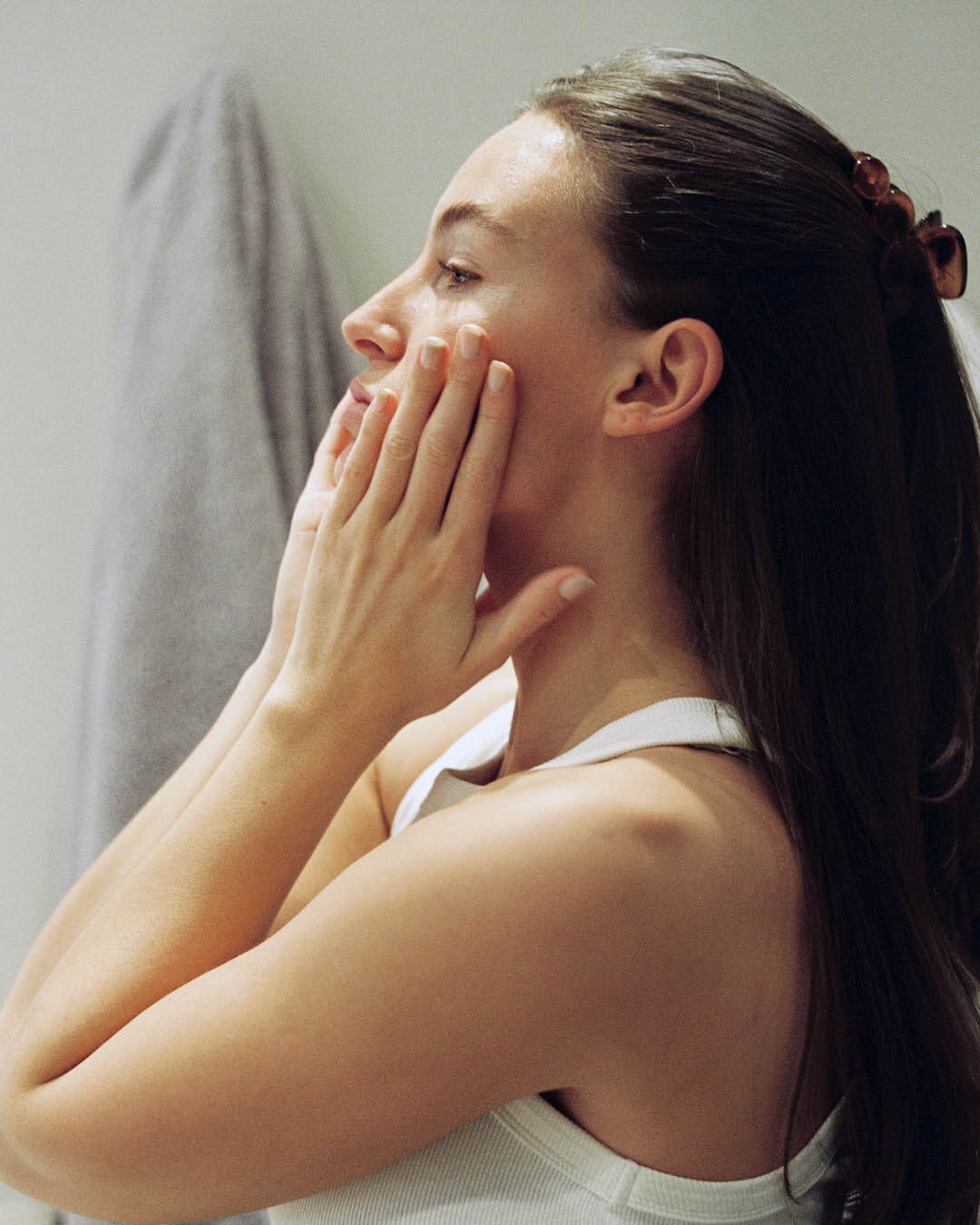 Try a quickie!
Massage 2 pumps of Face Cleansing Oil over dry face and hit the shower (if you are headed there anyway).
Put a few drops of face oil in the palm of your hand. Add 2–4 sprays of Hydrating Face Mist on top. Rub hands together to blend. Massage your face and eye area.
Perfect for busy mornings or simply when you are not in the mood for the full ritual.