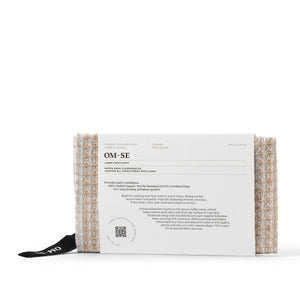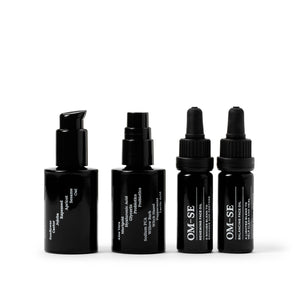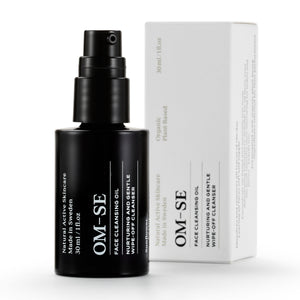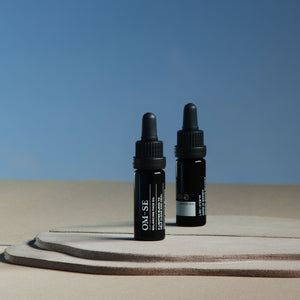 Discovery Set / Travel Size
SIMPLIFIED SKINCARE ROUTINE
STARTER KIT / ALL SKIN TYPES
---
Everyday skin nutrition and hydration in 3 simple steps. The Discovery Set is perfect as an introduction to a new, smarter skincare routine or when travelling. 
High-performing
Multifunctional
Organic, plant-based
No fillers, No additives, No BS
This high-performing natural skincare routine supports the skin's barrier, promotes collagen production, plumps fine lines, strengthens elasticity, stimulates skin-cell renewal, balances sebum production, and evens out skin tone.
Formulated with 100% organic, plant-based ingredients selected for their performance, nourishing your skin with these naturally-enhancing phyto compounds:

Probiotics
Prebiotics 
Postbiotics
Hyaluronic Acid 
Peptides
Full-spectra omega-3-6-7-9
Antioxidants

Retinoic acid vitamin A

Vitamin C

Vitamin E

Vitamin K

Enzymes

CoQ10

Pyroglutamic acid

Alpha-lipoic acid (ALA)

Gamma-linolenic acid (GLA)

Lactic acid (AHA)

Salicin acid (natural BHA)

Beta-glucan

Caffeic acid

Chlorogenic acid

Flavonoids
Our 3-step routine replaces 13 products. Treating your skin to potent skincare free from fillers and unwanted additives results in happier skin, more time on your hands and less waste for the world. 
You can now say goodbye to eye makeup remover, pre-cleans, face wash, toner, essence, serum, lash serum, brow serum, moisturiser, day cream, night cream, eye cream and setting spray.
The Discovery Set includes all products in travel size. Perfect first-time trial kit to find your favourite trio. For optimal skin results - and to help you adjust to our easy 3-step routine - stick with it for at least 14 days.

Face Cleansing Oil (30 ml) – Nurturing and gentle wipe-off cleanser, leaving your face soft and supple with the skin barrier intact. Melts away waterproof makeup and nourishes your lashes, and brows (beards too if you have one). 
Face Cloth (1pcs) – Wipes away the cleansing oil. 100% GOTS-certified linen

Hydrating Face Mist (30 ml) – Soothing multi-level probiotic moisture booster, making your face dewy and resilient.

Balancing Face Oil (7 ml) – Fast-absorbing and non-sticky botanical face oil serum, leaving your skin radiant. Typically loved by combination & oily skin, and skin prone to breakouts.
Renewing Face Oil (7 ml) – 

Skin-restoring and ultra-soothing botanical face oil serum

, giving your skin a healthy glow. Perfect for dry or ageing skin.
Made in Sweden with people and planet in mind, securing maximum product potency and minimising waste. 
Free delivery on all orders
How to use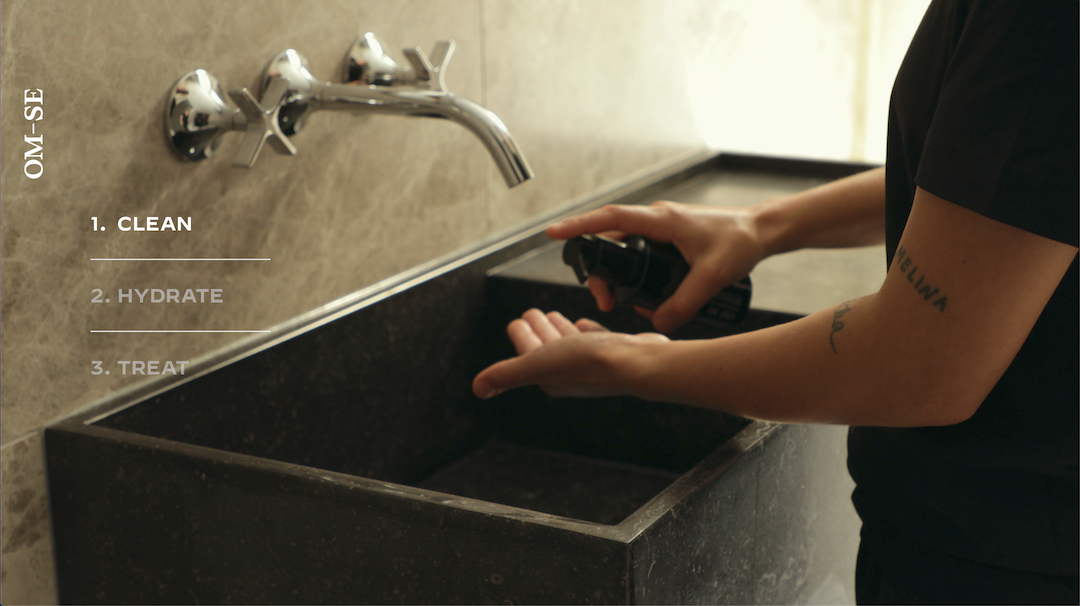 Personalise your skincare routine
STEP 1 - CLEAN
Apply 2–3 pumps of Face Cleansing Oil onto dry skin. Massage face and neck to dissolve all makeup, pollution and sunscreen. Wipe off with a face cloth soaked in warm water.

STEP 2 - HYDRATE
Spray the Hydrating Face Mist directly onto your skin. Alternatively, blend it with Face Oil in your hand (see next step).

STEP 3 - TREAT
Place 2–6 drops of Face Oil in the palm of your hand. Start with less and work your way up to your perfect dose.

Add a few sprays of Hydrating Face Mist onto the oil, rub your palms to blend, and then massage your face, neck and eye area. Alternatively, apply the oil directly onto damp skin – your skin needs moisture to absorb the oil.


PRO-TIPS
Apply Face Cleansing Oil before stepping in the shower and allow it to soak into your skin, protecting your face from drying out (hot water dehydrates skin). Use the face cloth in the shower or towel dry as usual.

Use the Hydrating Face Mist on top of makeup as a setting spray, or as an extra hydration boost throughout the day.

Pat a drop of Face Oil onto dry skin to add glow, or mix some into your foundation.

THINGS TO KEEP IN MIND
Avoid getting face oil on delicate fabrics. If you apply too much, softly press a face cloth or paper towel on your skin to soak up any excess.

Our highly potent face oil may cause your skin to slightly redden upon application. This is a good sign – the active ingredients are working their wonders. Just keep calm and carry on. Sensitive skin? Start gently with a patch test.

Made freshly in Sweden
Fresh skincare
OM-SE is made to be enjoyed every day, not to save for special occasions.

We produce using minimal preservatives as natural and active ingredients perform best when fresh. The best before date is printed on both box and bottle for your convenience.

Sustainable production is built into our business model from the very start. This means we keep inventory low, are mindful with free samples and scale production as demand increases.
UV-PROTECTIVE BOTTLES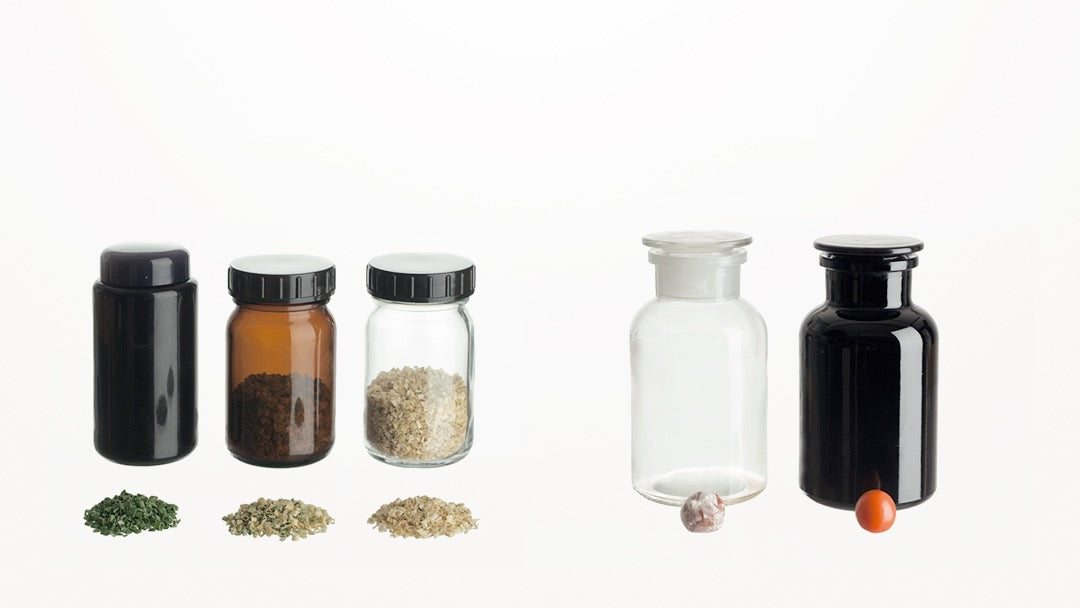 Violett glass preserves and protects
The OM-SE Face Cleansing Oil comes in a premium ultraviolet glass bottle, carefully chosen to protect and improve the quality of the premium content.

Violet glass works like a natural filter and helps preserve the sensitive plant-based natural active ingredients. White-, brown-, green, and even painted glass let rays pass through and don't offer enough protection against decomposition.

Each Om-SE bottle is printed by hand in Stockholm. The beautiful craftsmanship aside, printing directly on the bottle makes it easier to keep the OM-SE Face Cleansing Oil always looking neat and clean on your shelf.

All things we do – we do for a reason.