We make high-performing skincare easy with multifunctional essentials for conscious folk.

Organic. Plant-based. Made in Sweden. 


We make high-performing skincare easy with multifunctional essentials.
Organic. Plant-based.
Made in Sweden.
MULTIFUNCTIONAL
Do more with less, it's simply smart
Healthy skin is beautiful skin. Experience the difference yourself with our signature high-performance, multifunctional 3-step skincare routine.


"Say hello to slow beauty"
"These oils are absolutely magical"
"Feels lovely in exactly every way"
"Powerful & multitasking"

"Extensive Attention To Detail"
"Cinematic Finish"
Balancing Face Oil for combination skin.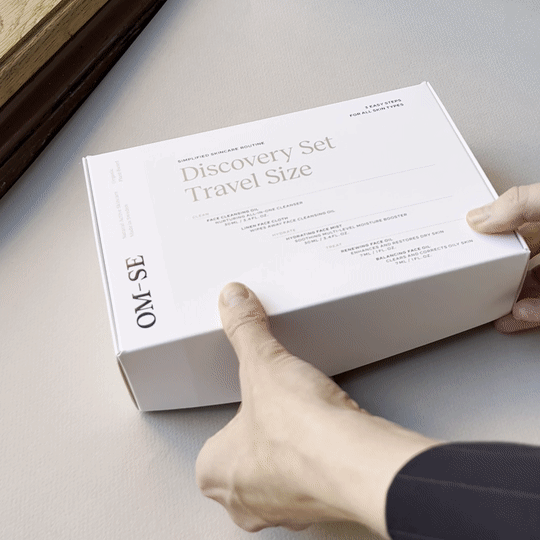 STARTER KIT
Discovery Set
Everyday skin nutrition and hydration
All products in travel size
The Discovery Set is perfect as an introduction to a new, smarter skincare routine. Try them all – and find your favourite trio!


OM-SE means to 'care for' in Swedish (att omse)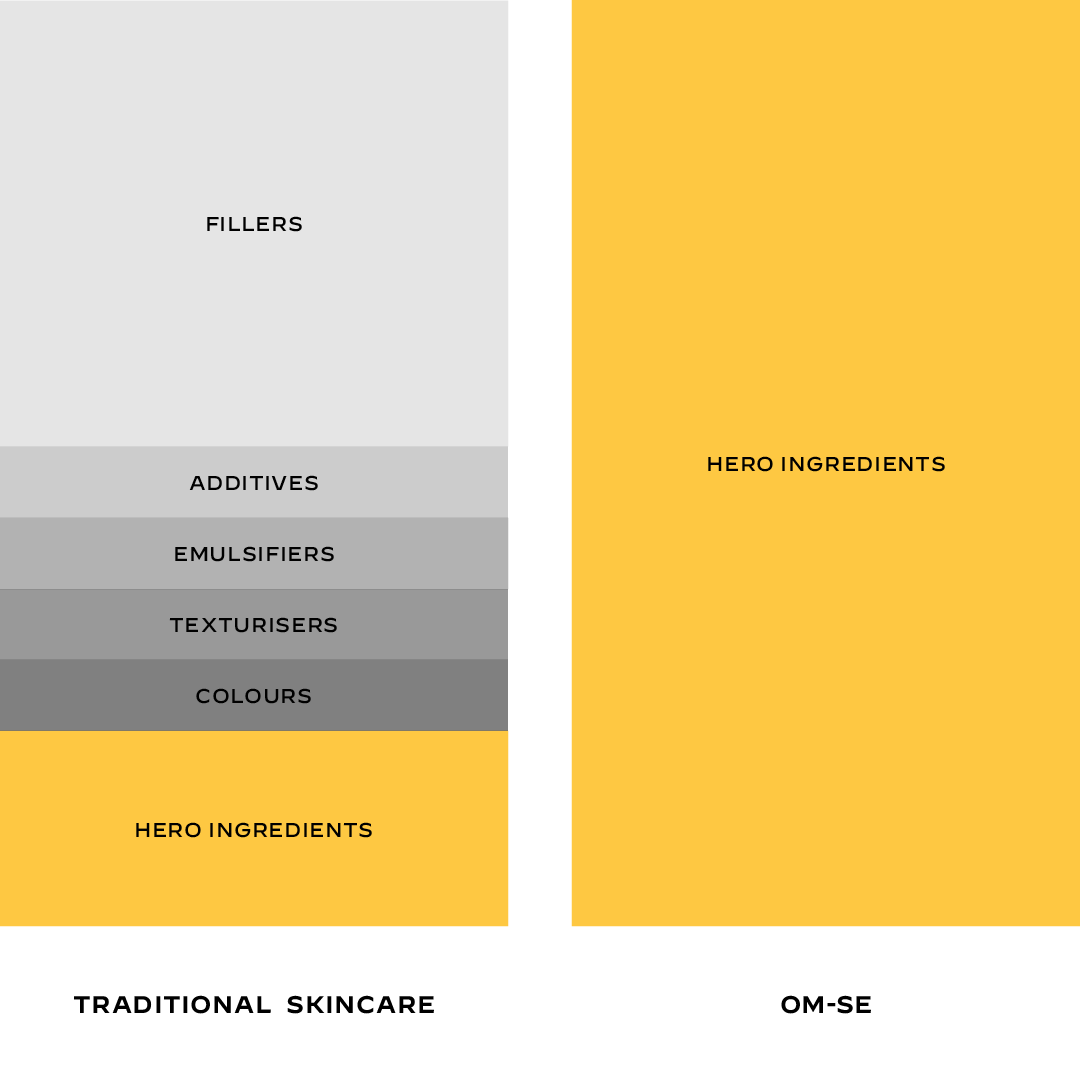 FINE DINING OF SKINCARE
Perfect blend of powerful botanicals
100% Natural, Organic & Plant-based
No fillers, No additives, No BS
We approach our plant-based skincare as fine dining rather than a ready-made meal. Nothing is added to fill out/dilute, create texture, colour or scent.


TESTIMONIALS
I can highly recommend OM-SE products.
I would never have believed you could achieve such good results with just a few products. I've been struggling to find the right skincare products and tried all sorts of brands, and now I'm finally home. The fact that the products are made in Sweden and come in attractive packaging is another bonus.
- Anna, Renewing Routine
I am SO POSITIVELY surprised
I'm a skincare nerd who's tried most things. I am SO POSITIVELY surprised by the mist and serum. Plumps and fills lines without being shiny and greasy. I have dry skin and have started to get fine lines. I don't use skin cream on top during the day.
- Emma, Renewing Routine
I have to say I love OM-SE
I didn't use skin care products regularly and had very dry skin in the winter. I wanted to try your products! I first bought a starter kit and experienced very quickly that I wanted to order more. I haven't had a dry patch since I started a few weeks ago! Such a simple and cozy routine both morning and evening! Thanks, thanks, thanks!
-Vendela, Discovery Set
This skincare routine is my keeper,
for almost 2 years now. I don't use any other skin care products anymore besides a face mask here and there. I love this program. I am super satisfied with its simplicity, result on my skin and yes, it also looks nice in the bathroom!
- Sabrina, Renewing Routine
OM-SE are the best skincare products I've experienced,
My skin is hydrated all day, has a much better glow and no breakouts. The customer service is fantastic, and the subscription is easy. In addition to everything above, it's magical not having to have more than 3-4 products in one's skincare routine.
- Johanna, Renewing Routine
I LOVE OM-SE!
My skincare regime has been transformed, and there is no way I could ever go back to multiple products with dubious shelf lives. Please stay around forever OM-SE. My skin thanks you deeply and richly.
- Sarah, Balancing Routine
A lovely skin care range
I've used OM-SE products for almost a year, and really love using them. Every day my skin feels more alive and natural than it ever has done before, without any heaviness that happens with regular creams. My order arrives with a subscription, which is perfect, as I don't even have to think about it. Love these products... it's as simple as that!
- Annie, Renewing Routine
Soothing and Glowing Results
As a woman in my 40s, I have been looking for skincare to suit my slightly sensitive skin, which tends to be both surface-dry and oily in some places. Since trying OM-SE I've stopped looking – this skincare series fits perfectly.
- Anna Lovisa, Renewing Routine Set
Better Than All Men's Cream
Used to use various face creams and gels, had never tested oil before. Got a bottle as a gift and immediately became positively addicted and a happy glow that hides how tired I really am. Winning!
- Johan, Balancing Face Oil
Fantastically Refreshing!
Love it! Both the herbal scent and what it does to my skin.
- Carl, Hydrating Face Mist
My Absolute Fave
This face oil is IT. I'm moisturised, my skin tone is more even and I have such a glow. I use it after both the cleansing oil and the mist and let me tell you I don't wanna live without that trio anymore.
- Linnea, Renewing Face Oil
Fantastic Cleansing Oil
This was a revolutionary experience for me. Not in need of "heavy stuff", better to use the right stuff. It easily removes the dirt and is very soft and light on my skin. The feel is very luxurious. Absolutely love the feel and the smell.
- Sandra, Face Cleansing Oil
They Are Best Together!
The products really help each other, and the result is wonderful when you do the whole ritual.
- Yoo-Ri, Discovery Set
LEARN MORE
---
The short answer is because it makes us feel better — physically and emotionally.